More Best Breakfasts for ADHD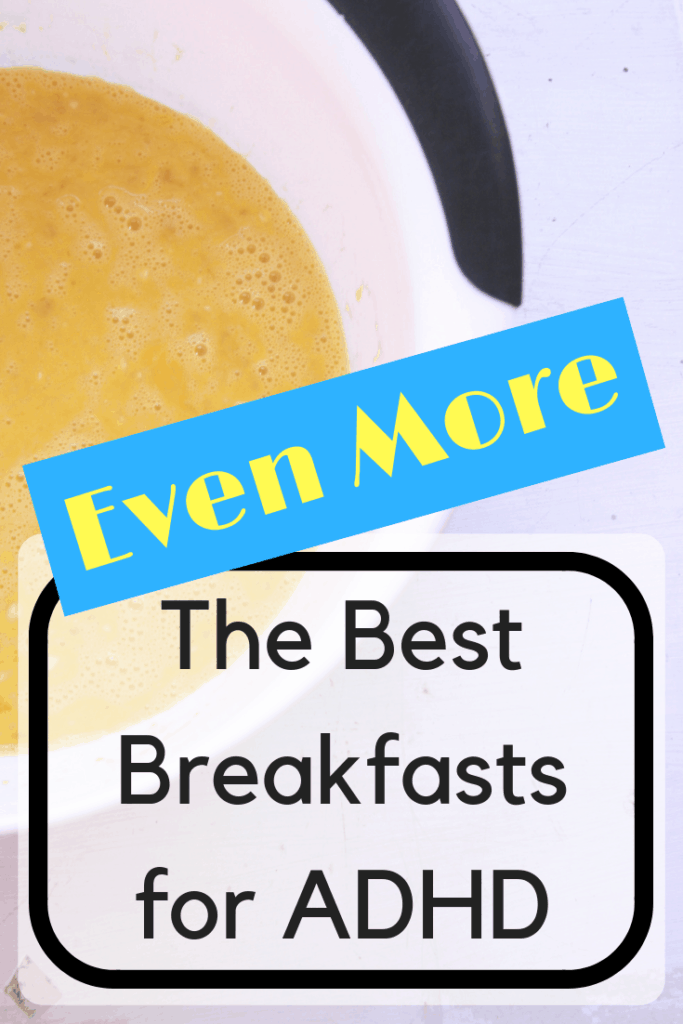 If you read my first post on The Best Breakfasts for ADHD, you'll know I prioritize a high protein breakfast (with some good fats thrown in)for my two boys with ADHD. I know that the protein and fats help my kids to stay focused and ready to learn. 
I also love breakfasts that can be gotten quickly and easily by my kids without a lot of help from me.  Our mornings can be a bit rushed. I'm getting ready for work, too, which leaves little time for cooking much of anything. 
That first breakfast post is my most read post to date, so I figured you could use a few more great ideas for high protein breakfasts.  You'll find a take on my baked oatmeal and two more recipes that can double as dinners. The great thing about these three recipes is that they really can be served for any meal, made ahead and batch cooked.  I hope you enjoy Even More Best Breakfasts for ADHD.
Oatmeal Sundae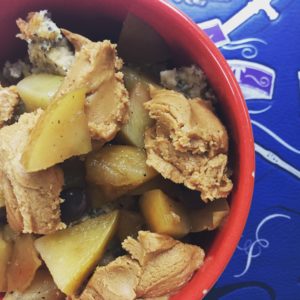 One of our favorite high protein breakfasts is oatmeal casserole,(it's adapted from a version in my favorite cookbook, ever.) but I don't always have everything I need to make the full recipe. Instead, I often cook up a big batch of plain, steel-cut oatmeal to serve over many days. My kids can serve themselves and add any number of "toppings".
This is where the fun comes in. Each morning my kids spice it up with several options which vary from week to week. These toppings include:
baked apples
peanut or almond butter
whole milk yogurt
flax meal, hemp or chia seeds
mini chocolate chips
banana slices, frozen blueberries, raisins, or freeze dried fruit
jam, honey, or maple syrup
I usually have at least two or three of these options on hand and only have to supervise the sweetener portions. : ) I buy a big bag of organic (did you know that regular oats are bathed in glyphosate? Yuck.) oats on Amazon and it ends up being a really economical choice, as well! 
Remember to check out Katie Kimball's cookbooks,  for more amazing ideas for high protein breakfasts (and lunches and snacks and dinners!)
Potato Skillet
This is one of those dishes that's great for dinner, too.  I usually make a huge batch and then serve it for breakfast a few times the same week. My boys love this! 
For the base chop 2 sweet potatoes and 2 russet potatoes into cubes. Saute in a huge frying pan with some coconut or olive oil until nearly done. 
Then add in sliced, pre-cooked sausages or hot dogs along with chopped apples or pineapple(yes!! it's yummy!) Keep in the pan until everything is heated well through. Enjoy!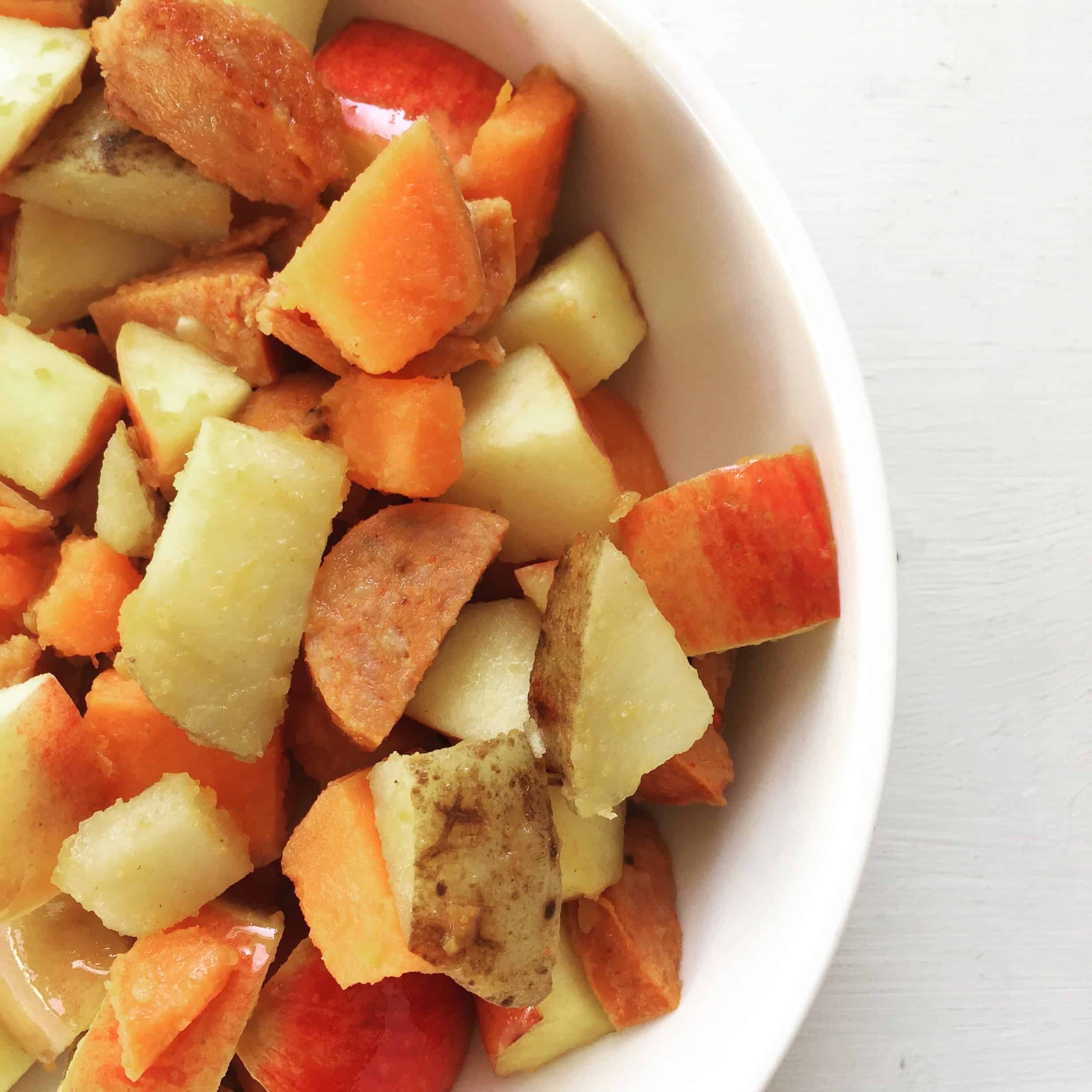 This recipe is so versatile and can be customized to suit your tastes and dietary needs.You can use bacon instead of or alongside the sausage. I sometimes add greens in this, but my kids don't love that. And I tend to favor sweet potatoes over white potatoes as much as I can. Cheese makes a great topper, if you can tolerate dairy. I've added walnuts to this, too. Stores great in the fridge for many days.
Veggie Bacon Egg Bake
This could not be easier and is a great way to use up leftover bits of meat and veggies. The ingredient amounts vary by the size pan you use, but for an 8 by 8 pan I do this:
Grease an 8 by 8 pan with coconut or olive oil.
Place the following in the pan:
1 pound cooked bacon cut into bits
Two cups thawed frozen or fresh broccoli cut into smallish bits
Half an onion cut into smallish bits(see how precise I am?) 
Pour enough beaten raw eggs(with a big splash of unsweetened coconut milk) into the dish to mostly cover the items-usually about 8 to 10 large eggs.
Bake for 35 to 45 minutes at 375 degrees or until eggs are not runny and edge is golden brown. 
Seriously, there is no exact science to this. I've used leftover cooked peppers and onions, raw mushrooms, frozen spinach(thawed and squeezed dry), cooked potatoes, hot dog chunks, pepperoni – you name it!  
This cuts nicely and can be eaten cold in lunches, too. My kids love to have a big scoop of salsa on the side. 
It's great that my kids are getting about two servings of veggies even before they walk out the door with this!
Please do let me know which one of these you like the best – and which one your kids like the best! All three provide a great protein power punch to set kids up for a great morning at school – or home!
Need help with lunches for your ADHD kiddo?
This article has ideas for easy lunch packing.
Find the best snacks to include in lunches, here.
.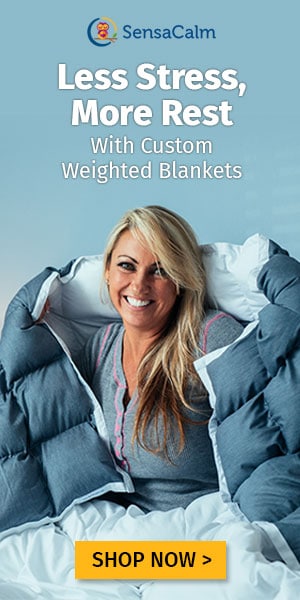 Other Posts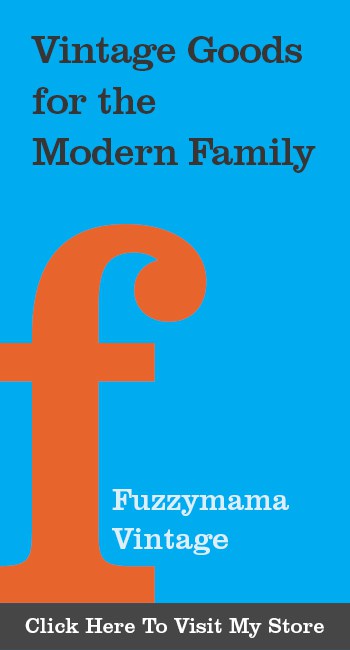 Search our site:
Recent Posts