The Best Breakfasts for ADHD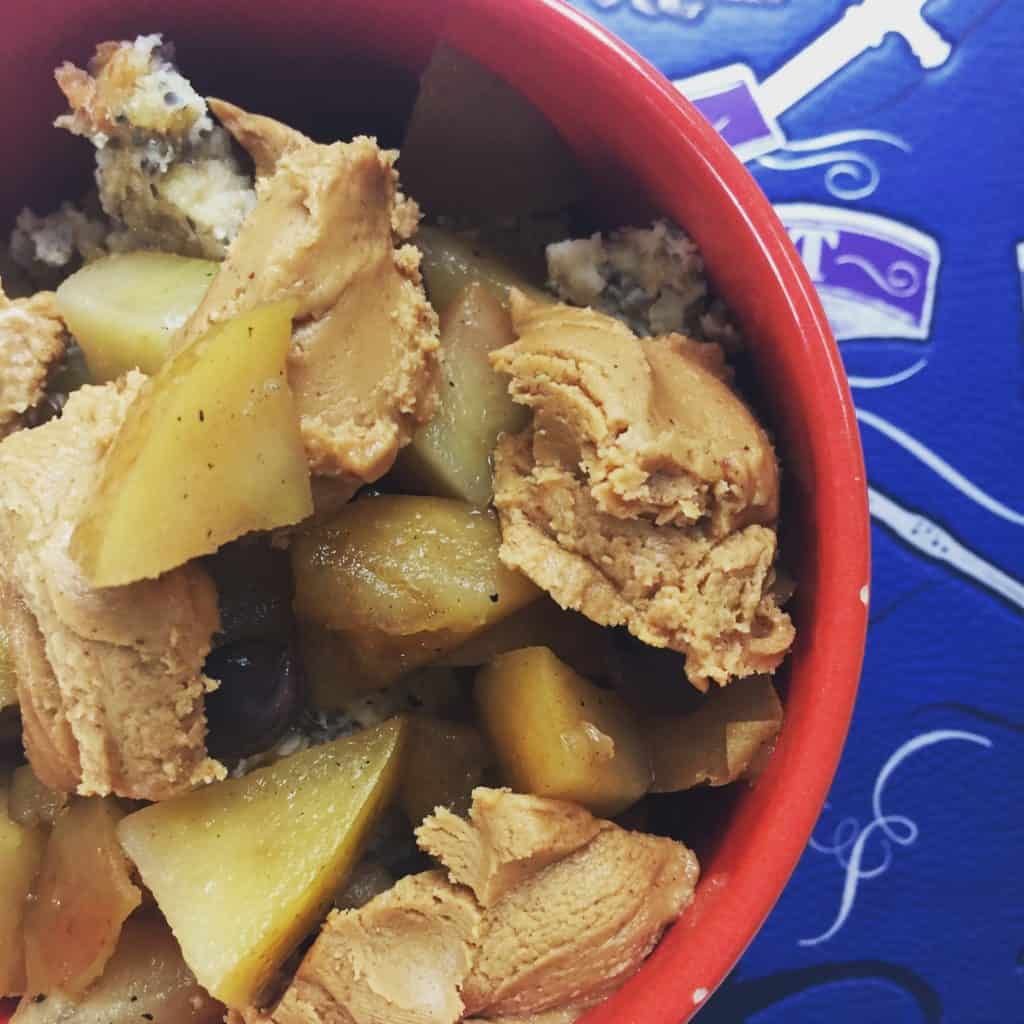 It's no secret that the best breakfasts for ADHD include lots of protein, good fat, and little to no sugar. But it can be tricky to accomplish all three. These recipes are easy, versatile, budget friendly AND tick all the boxes for having great nutrition to fuel ADHD brains.
When my oldest son was first diagnosed with ADHD, I immersed myself into researching the best things for him. The best food, the best exercises, the best supplements, the best things to say, as well as the best books to read on the subject.
Needless to say, I have learned a lot over the past 16 years of parenting two boys with ADHD, especially about more natural methods to treat both of their ADHD symptoms. I am BIG ON FOOD and getting a great start in the morning serves us all well. I think I really have found the best breakfasts for ADHD.
The following recipes are time tested and kid-approved. There is no short order cooking at my house and I get no complaints from my kids-EVER – when these are served.
"Mom Brain" side note: This cooking class helped my youngest learn how to cook for himself. It emphasizes REAL FOOD and teaches kids how to be independent in the kitchen – a win for the both of us!!
Oh, and their knife skills module is free for a limited time! Get a free sneak peak HERE.
Related: Our favorite, high protein, on the go breakfast if you have to eat in the car.
See our full disclosure policy here.
The Best Breakfasts For ADHD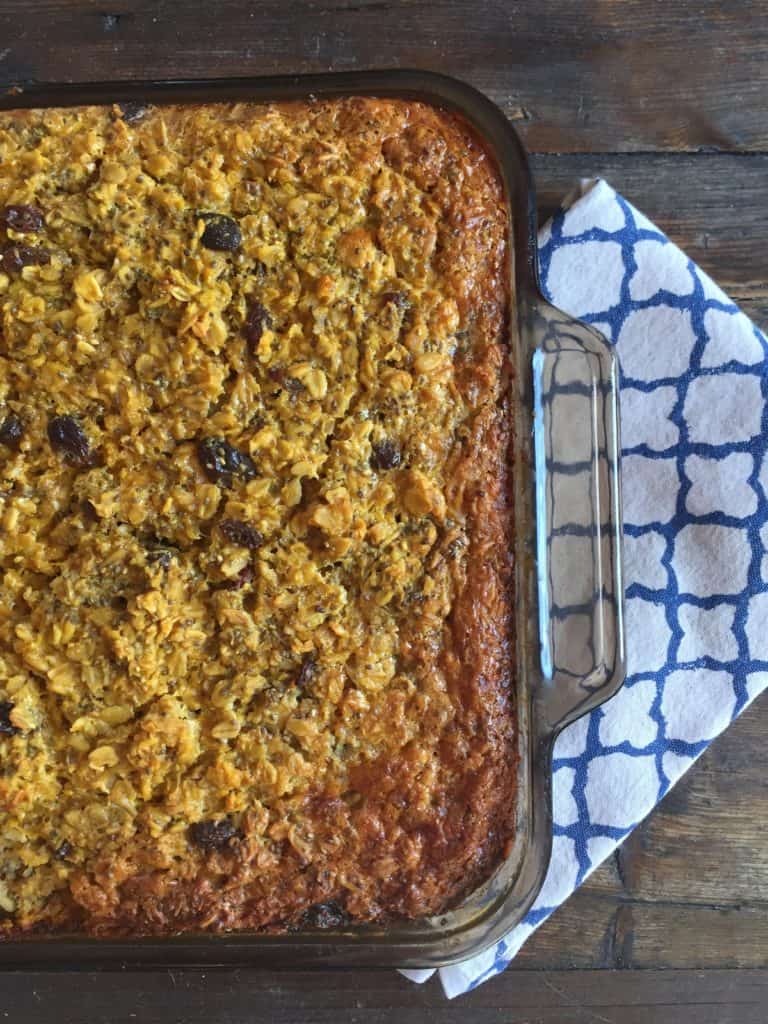 Baked Oatmeal Casserole
I make a big batch of this on Sunday and we eat it for at least 4 more days!
Place 6 to 7 cups of oats in a 9 by 13 pan. Mix in 1 1/2 cups of plain whole milk yogurt and l to 2 cups water(enough to make all the oats moist). Cover with a dishtowel, place on counter(or in cold oven if you have sneaky cats!) and let soak for 12 to 24 hours.
WHAT? SOAK OATS? I soak my oats first to rid them of their phytic acid. This step is optional but once you read about soaking grains, you won't skip this step. In a nutshell, soaking grains makes them easier to digest and their nutrients more readily available for your body to soak up. But you can skip the soaking and move right on to Number 3.
Mix in 1 stick of melted butter, 7 to 8 eggs, 1/2 to 3/4 cup honey or maple syrup, 1/2 cup chia seeds, 1/2 cup flax seed meal, 1 can pumpkin, big pinch of baking soda, big pinch of salt, big handful of raisins and as much almond milk as needed to make the whole thing super moist. Mixing everything right in the baking dish saves time. I use a potato masher to mix all the ingredients together.
Bake it in a 350 degree oven for about 40 minutes or until the top is a little brown and crispy looking.
You can tell this is not an exact science. I have easily made this 75 times or more over the past 3 years. Add a little more or less of ingredients as suits your tastes. I usually err on the side of not sweet because you can always drizzle a little honey or maple syrup over it when served.
Sometimes we add chocolate chips or peanut butter. I will even serve it with a huge dollop of nut butter or sun butter for an extra punch. Sometimes I drizzle whole milk kefir over it for extra protein and probiotics.
On day two thru four, slice this up like bread and toast it a bit in the oven and spread nut butter on it–delicious!!
Store in the fridge and scoop out as needed.
You can also use and equal amount of coconut oil, in place of the butter.(This article about boys' starving brains is a must-read).
This recipe was adapted from Katie Kimball(her cookbooks have been a staple for about 5 years. They are awesome and a must for healthy families.). I've beefed up her recipe with more eggs, more fat and a whole host of add-ins.
Related: The Best Superfoods for ADHD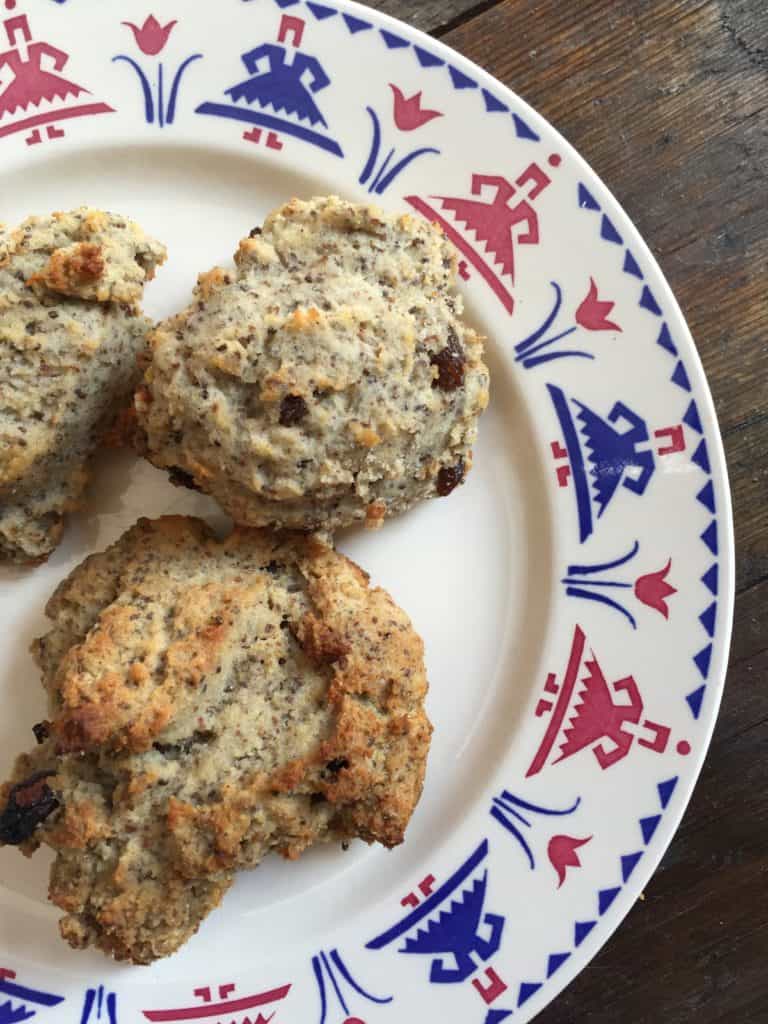 Cowboy Cookies
These are hearty, protein packed "cookies" with just a bit of sweetness. We serve them with nut butter or non dairy yogurt (our favorite is Kite Hill) for breakfast and enjoy them as a snack anytime of the day.
Combine 1 cup coconut oil or butter with 6 eggs and 3/4 cup honey. Mix well.
Add 5 cups of almond flour and 1/4 cup of coconut flour. If too dry, add a bit of almond milk until very moist, but not runny.
Now add in 1/4 cup chia seeds, big handful of raisins, 1/4 flax seed meal or any other mix in. Again, add a bit of almond milk if batter gets too dry.
Spoon out biscuit sized spoonfuls onto a parchment covered cookie sheet.
Bake at 350 degrees for about 20 to 25 minutes or until no longer soft and a bit brown on the edges. Makes about 20 large "cookies".
Related: Need more ideas for getting protein into your ADHD Kids? Check out this article for some surprising ways to get your ADHD Kids to eat protein.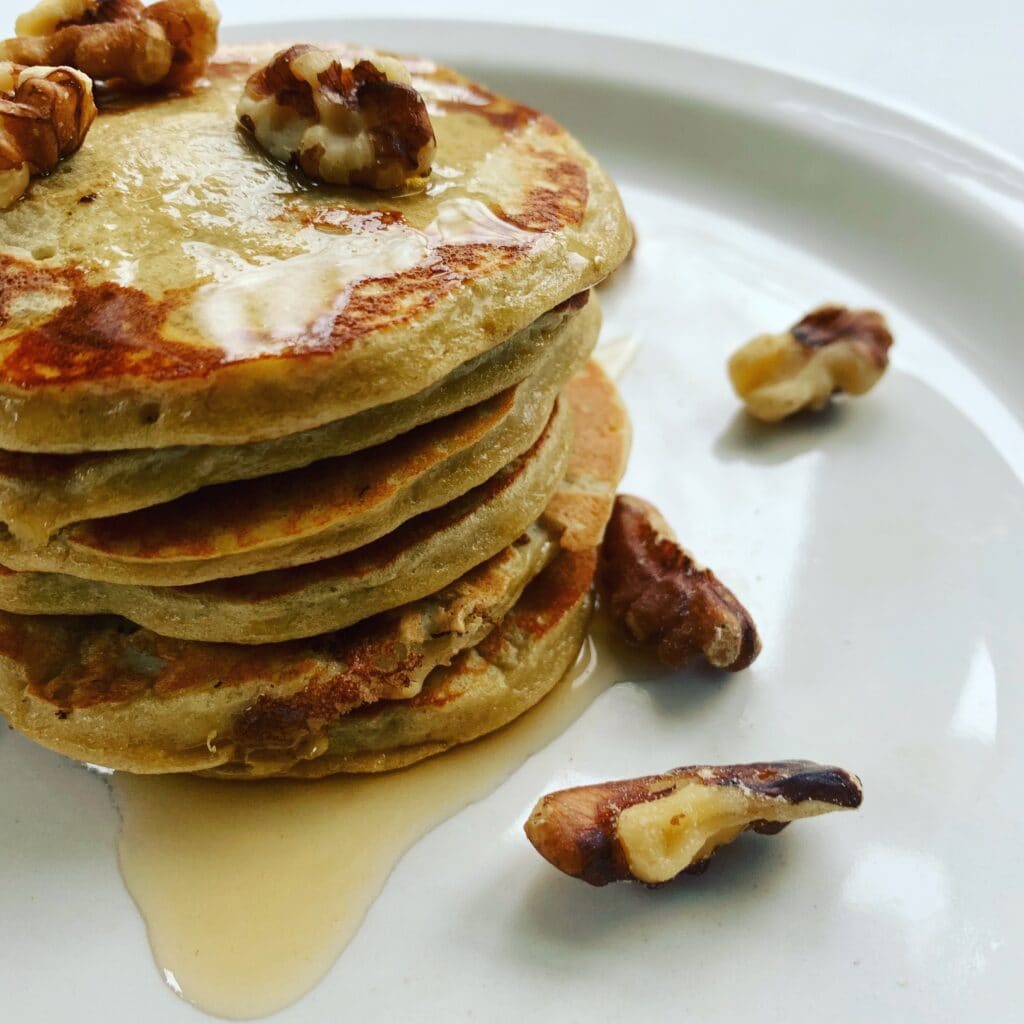 Grain Free Pancakes
This pancake recipe is all over pinterest and is so easy, yet packs a real protein punch. I make a huge batch and freeze them to eat all week. They even pack well in lunches.
Mix 2 eggs and one, very ripe banana. Add cinnamon to taste. Cook on a griddle as you would any type of pancakes. I usually make these smallish-about 4 to 5 inches around. Make a big batch with 12 eggs and 5 to 6 bananas.
We often serve these with almond yogurt and "sprinkles" – otherwise known as flax seed meal. When my kids were really little I called flax seed meal, "sprinkles" and the name stuck!
We love adding in a big scoop of Sun Warrior Protein Powder to amp up the nutrition on these. It makes them a bit sweeeter, so there is no maple syrup needed. Heck, you can even pack them in a lunch box and eat them cold.
Related: How to pack the BEST Lunch for ADHD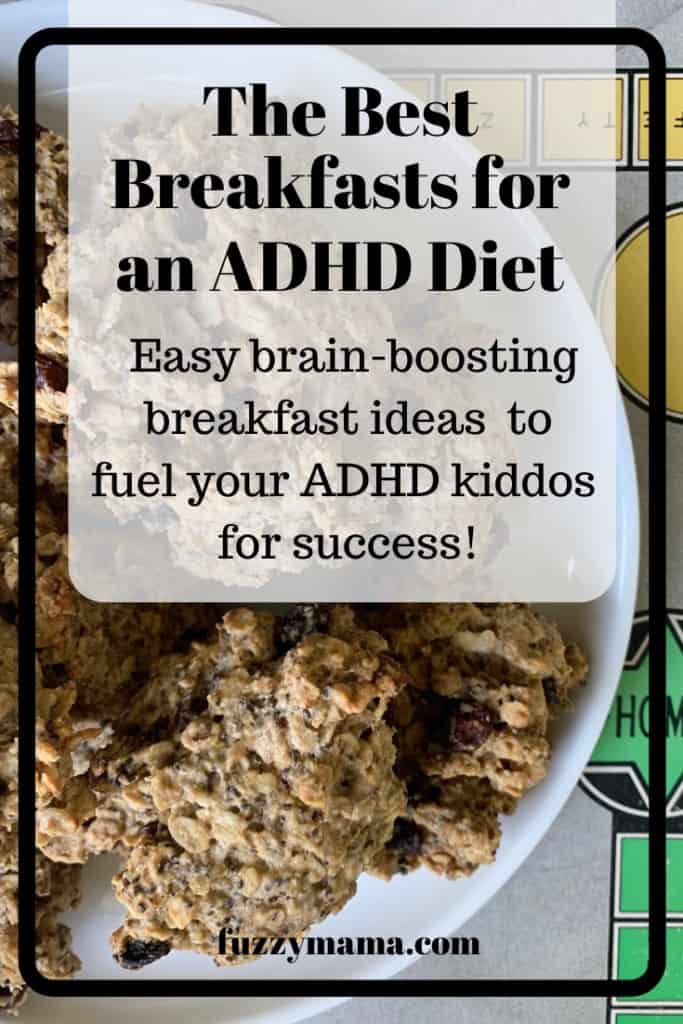 More SUPER EASY Breakfasts Ideas For ADHD
These need little explanation, are super easy, and older kids can make these themselves. Many of these items are in our cupboard or freezer at all times. My boys usually get their own breakfasts, so I need options that are super easy to prep.
G-free waffles and nut butter or yogurt.
These Teff Brownies (yes, it's that viral picture on Pinterest!)are packed with protein – and Brownies for Breakfast!
Salami(no dyes or antibiotics) and cheese – both of my kids LOVE this!!
Egg salad on toast with fruit
Frozen berries with whole milk yogurt and "sprinkles"(flax-seed meal)
Scrambled egg(leftover from dinner – who has time to cook in the am?) and veg sandwich
Gluten free toast, butter( I let them slather it on–remember their brains may be starving) and whole milk yogurt with fruit.
Other Time Saving Tips:
Serve the same thing a few days in a row. If kids like something they most likely won't complain about eating it again, and again.
Leftovers for breakfast! We'll make loads of scrambled eggs for dinner and save the rest for breakfast. Wrap in a burrito with cheese or serve on toast to give it a new twist.
Make it easy for your kids to serve themselves. We started this early on with frozen waffles and peanut butter. My kids learned how to defrost in the micro and then spread on some nut butter around age 6 or 7.
Why stop at breakfast, check out my easy system for brain boosting lunches for ADHD Kids.
***This post contains affiliate links which means, if you purchase thru the link, I may earn a small commission, at no extra cost to you.***
Wait There's More!!!! I've Combined My Two Breakfasts Posts Here For You All In One Place!
That first breakfast post is my most read post to date, so I figured you could use a few more great ideas for high protein breakfasts. You'll find a take on my baked oatmeal and two more recipes that can double as dinners. The great thing about these three recipes is that they really can be served for any meal, made ahead and batch cooked. I hope you enjoy Even More Best Breakfasts for ADHD.
Oatmeal Sundae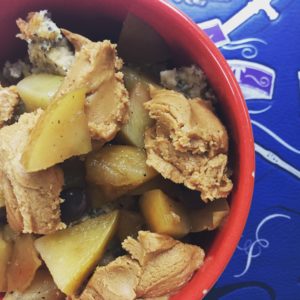 One of our favorite high protein breakfasts is oatmeal casserole,(it's adapted from a version in my favorite cookbook, ever.) but I don't always have everything I need to make the full recipe. Instead, I often cook up a big batch of plain, steel-cut oatmeal to serve over many days. My kids can serve themselves and add any number of "toppings".
This is where the fun comes in. Each morning my kids spice it up with several options which vary from week to week. These toppings include:
baked apples
peanut or almond butter
whole milk yogurt
flax meal, hemp or chia seeds
mini chocolate chips
banana slices, frozen blueberries, raisins, or freeze dried fruit
jam, honey, or maple syrup
I usually have at least two or three of these options on hand and only have to supervise the sweetener portions. : ) I buy a big bag of organic (did you know that regular oats are bathed in glyphosate? Yuck.) oats on Amazon and it ends up being a really economical choice, as well!
Remember to check out Katie Kimball's cookbooks, for more amazing ideas for high protein breakfasts (and lunches and snacks and dinners!)
Potato Skillet
This is one of those dishes that's great for dinner, too. I usually make a huge batch and then serve it for breakfast a few times the same week. My boys love this!
For the base chop 2 sweet potatoes and 2 russet potatoes into cubes. Saute in a huge frying pan with some coconut or olive oil until nearly done.
Then add in sliced, pre-cooked sausages or hot dogs along with chopped apples or pineapple(yes!! it's yummy!) Keep in the pan until everything is heated well through. Enjoy!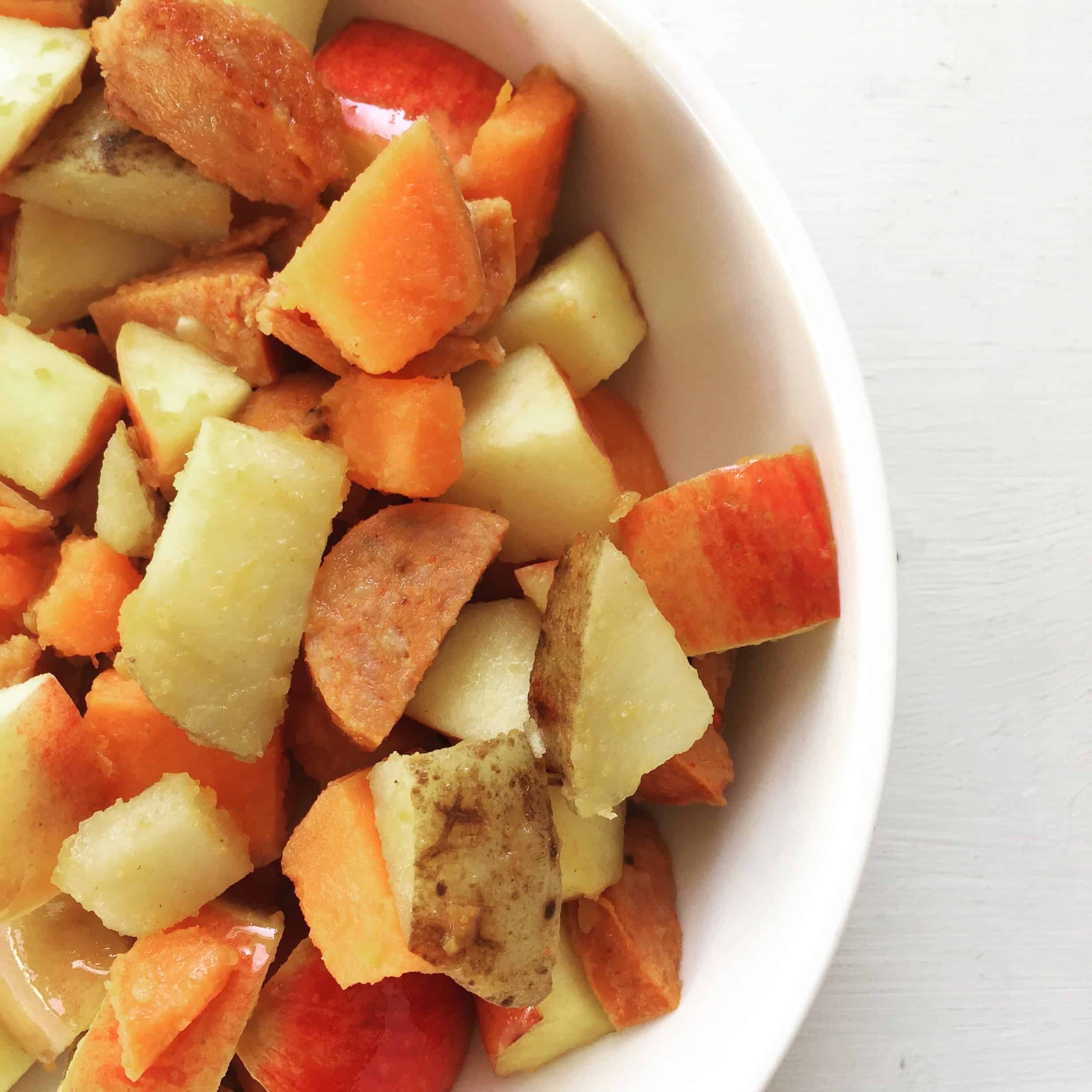 This recipe is so versatile and can be customized to suit your tastes and dietary needs.You can use bacon instead of or alongside the sausage. I sometimes add greens in this, but my kids don't love that. And I tend to favor sweet potatoes over white potatoes as much as I can. Cheese makes a great topper, if you can tolerate dairy. I've added walnuts to this, too. Stores great in the fridge for many days.
Veggie Bacon Egg Bake
This could not be easier and is a great way to use up leftover bits of meat and veggies. The ingredient amounts vary by the size pan you use, but for an 8 by 8 pan I do this:
Grease an 8 by 8 pan with coconut or olive oil.
Place the following in the pan:
1 pound cooked bacon cut into bits
Two cups thawed frozen or fresh broccoli cut into smallish bits
Half an onion cut into smallish bits(see how precise I am?)
Pour enough beaten raw eggs(with a big splash of unsweetened coconut milk) into the dish to mostly cover the items-usually about 8 to 10 large eggs.
Bake for 35 to 45 minutes at 375 degrees or until eggs are not runny and edge is golden brown.
Seriously, there is no exact science to this. I've used leftover cooked peppers and onions, raw mushrooms, frozen spinach(thawed and squeezed dry), cooked potatoes, hot dog chunks, pepperoni – you name it!
This cuts nicely and can be eaten cold in lunches, too. My kids love to have a big scoop of salsa on the side.
It's great that my kids are getting about two servings of veggies even before they walk out the door with this!
Please do let me know which one of these you like the best – and which one your kids like the best! All three provide a great protein power punch to set kids up for a great morning at school – or home!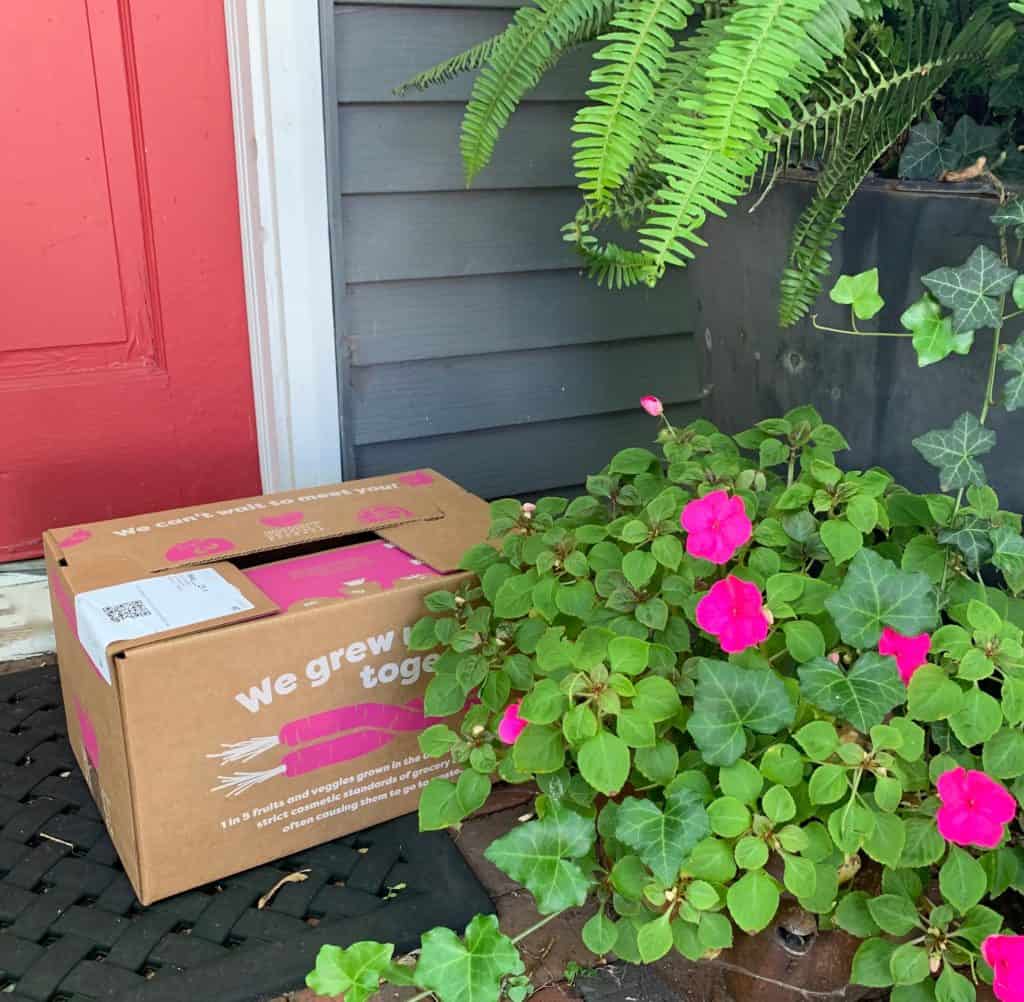 Good Food Is Expensive!!
One way I save a lot of money is by using Imperfect Produce. This company saves precious resources that went into growing the food by saving the food and bringing it to your door. Each week I get a box of organic produce delivered to my door for about 1/2 the price of organic produce at my local grocery store. And I get to choose what I receive! Try it out here – you get $10 bucks off your first order and I'll get $10 bucks off my next order. Seriously – I spend about 30 bucks a week on our family of four (the only thing I buy at the store is bananas!) and I keep all those pesky chemicals out of our bodies!
Need Help With Lunches For Your ADHD Kiddo?
This article has ideas for easy lunch packing.
Find the best snacks to include in lunches, here.
Want More Help With ADHD?
Read About How We Do ADHD Lunches HERE.
Read About Our Super Effective Bedtime Routine HERE.
PIN FOR LATER!!