Fuzzymama on the Finding Your Brilliance podcast!!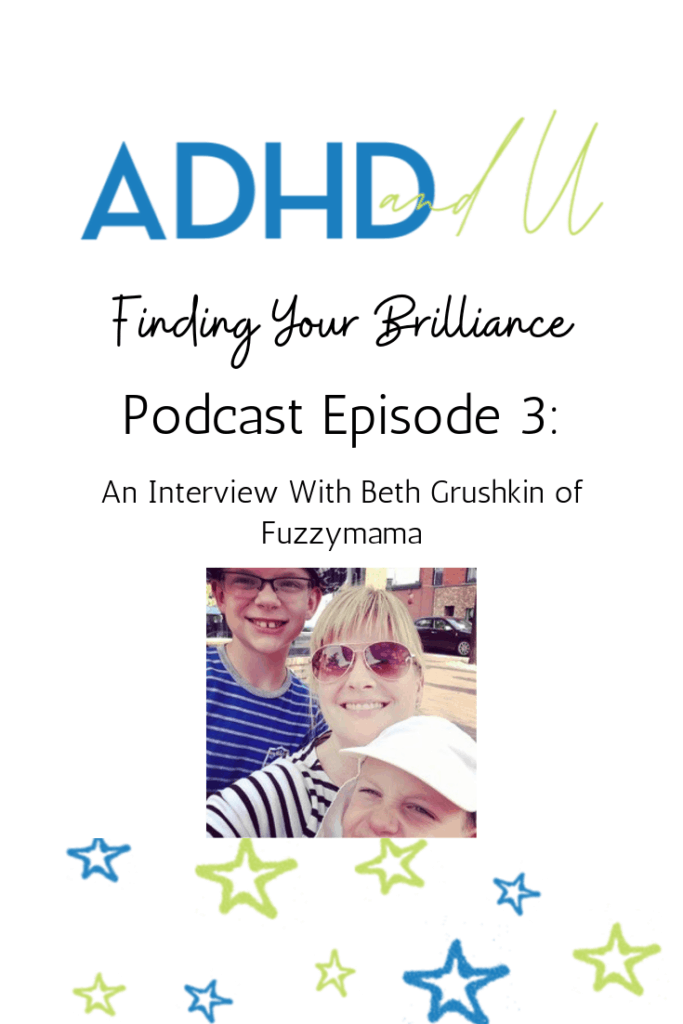 Being a parent to a kid with ADHD can certainly bring you outside of your comfort zone – a lot. And it's these times that we need to be grateful for – they stretch us as parents and grow us as human beings.
For me, the experience of being on a podcast was one of those times! I had the pleasure of being interviewed by Katherine Quie on her Finding Your Brilliance Podcast.  
You'll remember Katherine from my review of her new book, Raising Will, Surviving the Brilliance and the Blues of ADHD.
In the podcast we chat about raising two kids with ADHD and what I've found that has helped us tremendously along the way. Have a listen and tell me whatcha think!
Click on the photo and have a listen!
https://kqadhdandu.com/podcast/episode-3-beth-grushkin/