75 Meal Ideas for an ADHD Diet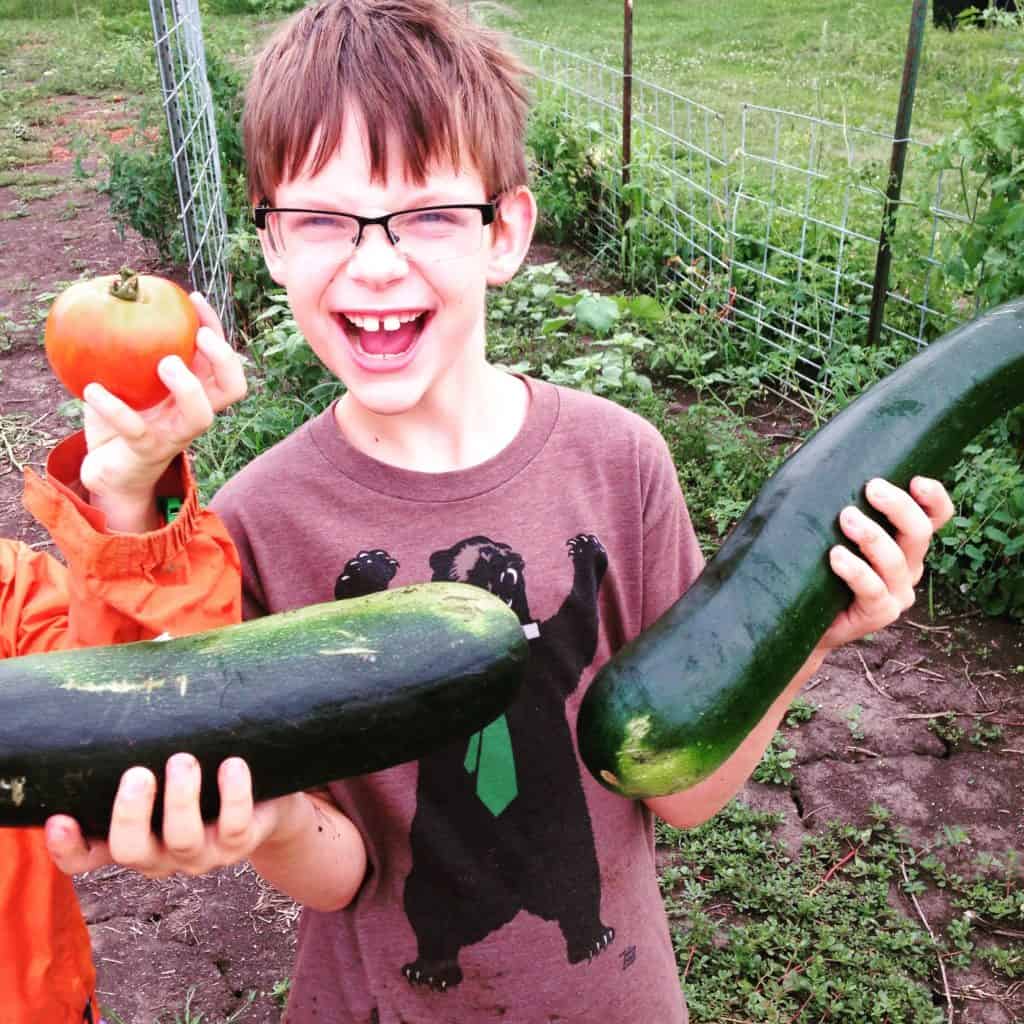 I noticed early on in my motherhood how food really affected my kids. Feeding my kids healthy food was a thing way before they were diagnosed with ADHD.
Now that we are 8 years into an ADHD diagnosis, we do our best to follow an ADHD Diet.
People often ask me, what do you feed your kids? They are curious about how I get my kids to eat healthy and stick to what can appear to be a very limited diet.
I wanted to show you how easy this is…I am not a gourmet cook, we are on a budget, and I work full time.
Before we get to the the meal ideas for an ADHD diet, let's go over the basics of an ADHD Diet:
What is an ADHD diet and does it really work?
Countless studies have been done with results that show following an ADHD diet does really help lessen the symptoms of ADHD. In some cases, drastically.
With so much confusion about food, it's no wonder that people are stumped. We are fed mixed messages from advertisers. Words like "natural" are used on soda bottles and candy bars. Fruit Loops are labeled "heart-healthy".
Hands down following an ADHD Diet is the thing we do that makes the biggest difference in both my boys. They are calmer, sleep better, and have fewer emotional melt downs.
When you think about all the processed and pesticide laden foods we consume as a country, it's no wonder many kids are struggling with behavior and learning difficulties.
Because my boys do not have any food allergies, we can waiver from this diet on occasion – we do enjoy birthday cake and a rare trip for ice cream. This actually helps us to stay the course most of the time.
Just what foods do we stay away from? Here's the basics of the ADHD diet which are backed by lots of science.
Gluten free
Lots of people are getting on the gluten free band wagon….and for good reason.
Gluten has been directly linked to ADHD and studies show an improvement in ADHD symptoms when a gluten free diet is followed.
But be careful, just because a food is labeled gluten free does not mean it's good for you. Many gluten free products are highly processed, have corn or white rice flour, which acts like sugar in our system(see below). Read your labels and check out grain free options, as well.
Corn free
We stay away from corn for many reasons.
This uber popular american food has been modified so much it's nothing like what our parents ate.
And gosh, darn, corn is in everything. There are so many processed byproducts of corn found in packaged foods, the list is hard to keep up with. Here's some to watch out for:
dextrin
dextrose
maltodextrin
maltodextrose
high fructose corn syrup
corn starch
modified starch
fructose
glucose
xanthum gum
guar gum
sorbitol
xylitol
msg
GDL
Genetically modified corn is engineered to contain it's own insecticide. Simply put, when bugs eat the plant, their stomach explodes and they die. That's not a plant I want to put in my body, let alone my kids.
And with gut health now being linked to ADHD, we stay far away from most corn.
If you love corn, look for organic corn! It's not genetically modified and free from all the pesticides!!
Dye free
Food dyes, especially Red#40 have been linked to hyperactivity in children. The food companies and the government say the studies are inconclusive and continue to market food containing all sort of dyes to children.
But, to me, its common sense. Food that contains these dyes are also laden with high fructose corn syrup, hydrogenated fats and other processed ingredients.
Why wouldn't any family want to stay away from them whether they follow an ADHD diet or not?
Dairy Free
Studies in several countries around the world show that milk is one of the most common food allergens. In fact cows milk contains about 20 different protein components which can cause reactions in children.
A long term study in The Netherlands found that all but one of the ADHD children participating improved in both behavior and attention when fed a dairy free diet.

Other stuff we include in our ADHD diet
Complex carbs such as apples and sweet potatoes raise serotonin levels without the crash.
Drink plenty of water. The brain is 80% water, so keep it happy with lots of plain water.
Choose organic when you can. Glyphosate(Round Up) is increasingly shown to be linked to the rise in ADHD. The destruction starts in the gut – which we know is really our second brain.
Steer clear of GMO's. Genetically modified food is bad news. I do not want scientists creating my food, when mother nature does such a great job.
Choose real food over processed. When you eat real food, you automatically avoid all the chemicals used to process and keep food shelf stable. Who wants to be eating things they can not even pronounce?
Up your vegetable and fruit intake.Fruits and veg are filled with all sorts of great fiber, vitamins, minerals, probiotics to feed your good gut bacteria
Take great supplements to ensure you are getting all the vitamins and minerals you need.
Some of My favorite ADHD Diet Food Resources:
Here's a few awesome resources that make following an ADHD Diet so much easier!!
Kitchen Stewardship cookbooks by Katie Kimball are the BEST. I own all seven of them and have used them weekly for literally 6 years and counting.
Imperfect Produce – this company delivers organic produce weekly to your door. It's how I stay on budget and get organic produce.  Use this link to get 10 bucks off (and give me a credit at the same time, thank you!!)
I love Plan Simple Meals for inspiration….great book, too!!
I have had this chopper for 14 years….seriously one of my most used kitchen items! Plus my kids love to use it – and I can use all the help I can get!
75 + easy meals that follow an ADHD diet
I am categorizing these meal ideas by our staples: eggs, pasta, potatoes, oats, almond/coconut flour, ground beef and fruits and vegetables.
We often mix things up…dinner leftovers for breakfast, eggs for dinner….I believe good tasting, healthy food can be eaten anytime of the day.
***Save time and just follow my ADHD Diet Pinterest Board***
Links are provided when they are not self explanatory. Raw fruit and veg are on the table for every meal.
I love easy, so let's start with:
Super Easy, No Prep ADHD Diet Faves
Hummus on toast, topped with sunflower seeds and olives
Hummus on toast with walnuts and green olives
Sun butter and apple slices
Peanut butter and raisin sandwich
Coconut milk yogurt and fruit
Nut butter on gluten free bread
A big chunk of grass fed butter on toasted gluten free bread
Grain free granola (look at CostCo for the cheapest store-bought version) with almond milk
Veggie burgers atop a salad or sometimes with Gluten free buns, lettuce and tomato
Left over oatmeal topped with fruit, nut butter, raisins, coconut….like a sundae!
ADHD Diet Faves made with EGGS
Scrambled eggs and bacon
Scrambled eggs and bacon on toast
Egg muffins with pepperoni and olives and fruit
Egg and Banana pancakes – we use these like bread later in the week with nut butter for school lunches.
Hardboiled Eggs and Frozen Blueberries(not mixed! Just two yummy and easy separates that we've eaten for countless breakfasts.)
Easy Egg Bake with Veggies – scramble 12 eggs and throw in any veg in your fridge. Bake at 350″ until brown on the edges. Soo easy!
Avocado Egg Salad – clever way to make this favorite really creamy.
Toad in the Hole – a childhood favorite of mine and now of my kids!
Turkey Sausage Egg Bake – so hearty and protein packed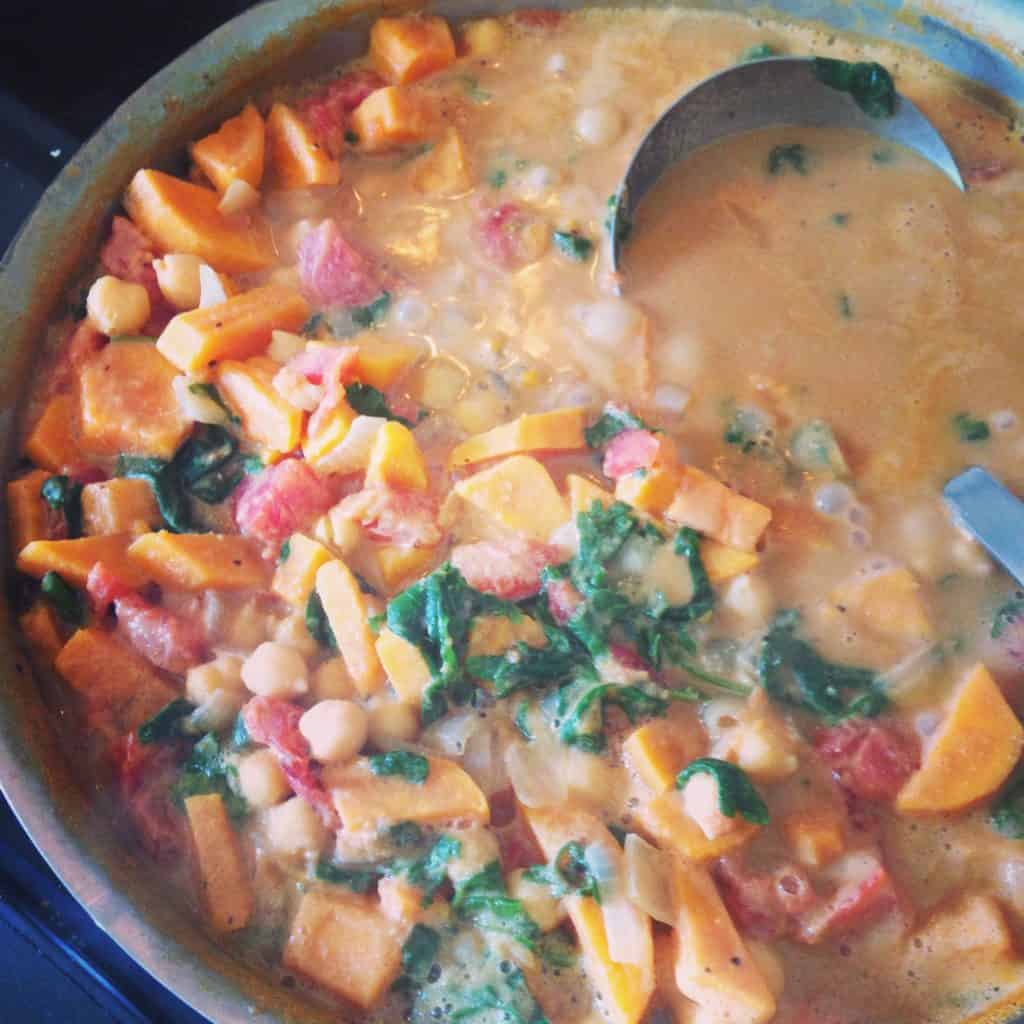 ADHD Diet Faves With Sweet Potatoes
We mostly eat sweet potatoes( great for gut health, brain function and immune system) and eat the white version every once in awhile….but my kids love the white potatoes so much that I sometimes mix them in with the sweet to satisfy us both.
West African Peanut Stew – pictured above, it's a family favorite even though my kids tend to pick out the kale!
Roasted Sweet and Plain potatoes with onions, carrots and sausage
Potacos – this is our concoction. We add ground beef, salsa, and shredded lettuce on top of roasted white potatoes. Hands down my kids favorite – I make a huge batch and we eat this two nights in a row at least every other week!!
Mashed Potato Bowls – Mashed sweet, regular potato and cauliflower (equal parts of each) topped with sausage or ground beef and whatever veggies I have on hand.
Vegetarian Quinoa Chili(I add diced sweet potatoes) from Kitchen Stewardship
Black Bean and Sweet Potato Bake – one of my favorites. I take leftovers to work.
ADHD Diet Faves made with oatmeal:

ADHD Diet Faves Made with Nut/Coconut flour
ADHD Diet Faves made with pasta
ADHD Diet Faves made with grass fed ground beef
Meat bowls – We start with ground beef and add any leftover cooked veg we have in the fridge. I'll open a can of black beans to add and maybe frozen peas, too. 
Sweet Potato and meat bowl – here is a good recipe that includes yummy spices.
Super Easy Sloppy Joes – we just halve the sugar and serve over rice or with g-free buns. 
Kitchen Stewardship Hamber Helper Substitute(we skip the cheese)
Hamburger Soup – super easy and I can make a huge batch to eat for two or three meals.
Sloppy Joe's from ZenBelly – little more complicated than the first recipe, but love the spices – and I don't always use them all. 
Beef Taco Casserole – great for two nights in a row!!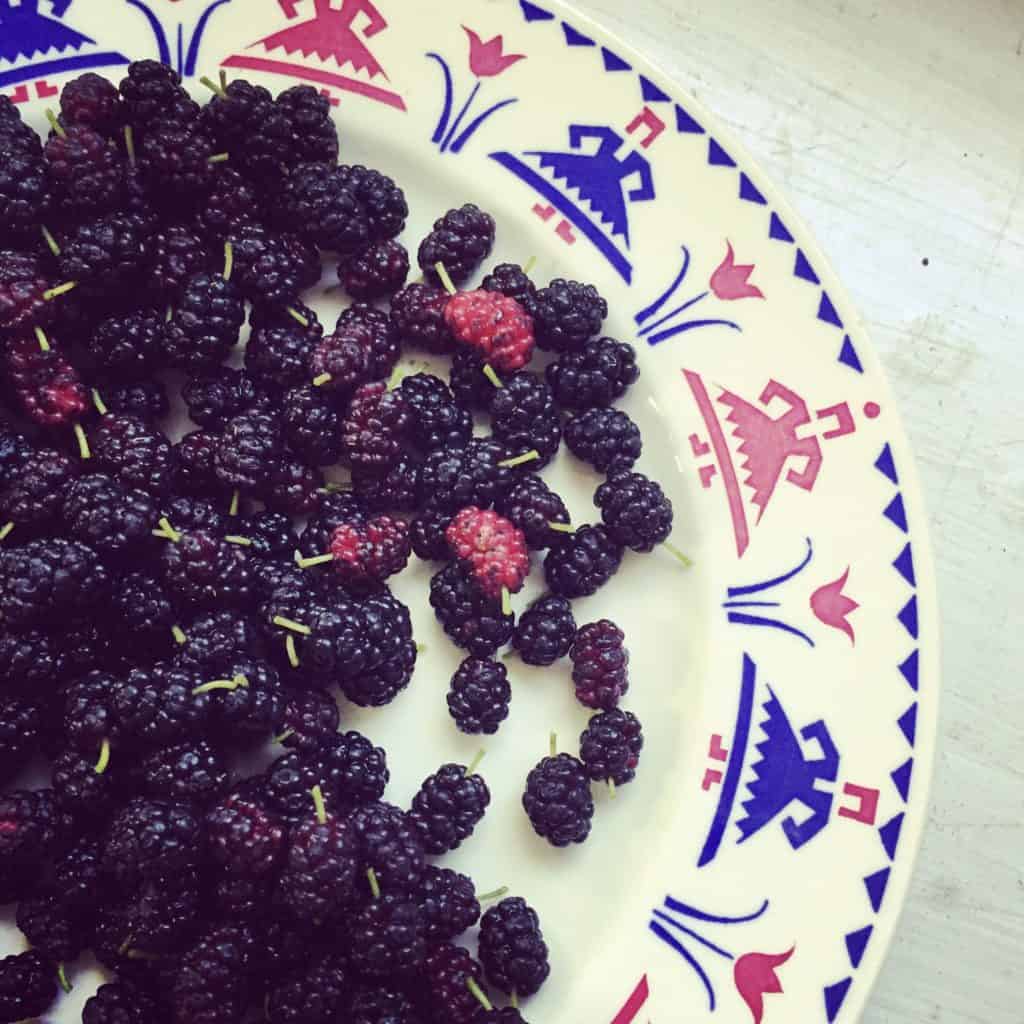 ADHD Diet Faves made with fruit and veg:
Breakfast hummus and fruit
Sunflower Caviar from Plan Simple Meals
Chickpea Kale Sandwich Spread – like hummus, only better
Salad Bar – set out washed lettuce, chopped tomatoes, cukes, salsa, nuts, seeds, raisins, chicken, chopped peppers, whatever stuff you like on  a salad. 
Rice bowls – We do this A LOT.  I'll cook a batch of brown rice on Sunday night and just keep using different stuff from the fridge to top the rice with. My kids love to add salsa to anything!!
Broccoli and Cauliflower Sunbutter salad – soo yummy and you can customize with your favorite raw veggies( we skip the cauliflower, altogether.) 
Banana Splits for Breakfast(we use coconut yogurt)

ADHD Diet sweet treats
How I meal plan for an ADHD Diet
I always shop my pantry first to see what I have already. Planning with those items first usually takes care of several dinners.
My big, three-ring binder holds print outs of my favorite recipes ( I am forever adding new ones and taking out one's we grow tired of.)
Each week, I flip through and take out the pages of what I want to make that week and keep them in the very front of the binder so I can figure my shopping list from them.
Favorite Tip: Nearly every meal starts with a plate of fruits and veg, olives and pickles so I am sure they will eat the good stuff when they are hungry. (Thanks for the tip Katie Kimball)
I hope this post helped….I am passionate about sharing what works for raising kids with ADHD. Let me know which recipes you try!Share any of your tips in the comments, I'd love to hear what's working for you!!
Need more help with ADHD?
Read about how much a weighted blanket helps my son to sleep like a baby again.
Find great ideas for packing an ADHD Lunch, HERE.
Sugar is pretty bad for ADHD.  Read the startling facts, HERE.