Summer Ideas for ADHD Kids
Sometimes, keeping your ADHD Kids busy over the summer(or heck, anytime of the year!) and off a screen is about having a few of the right things on hand. This list of Summer Ideas for ADHD Kids is not exhaustive (and you'll find a few of these on my super popular Gifts for ADHD Kids Post) and I'll keep adding to it, so check back for more inspiration.
Help Me Keep My Kids Busy (& Off a Screen!)
If we are not careful, screens can easily swallow up our summer days. Finding a few new summer ideas to keep your kids running around, having fun, and enjoying the sunshine is key.
What follows are the best of the best for pretty much guaranteed fun! Theses summer essentials are meant to keep kids active and challenging themselves to learn a few new skills.
Most of these things are great for a range of ages and abilities. High-quality items are also important to me, as I don't want to have to repurchase items because they've broken or don't work as they should.
Foxtail
My two boys have had a Foxtail of some sort or another for years. They are easy to throw by the tail or the head and fun to chase after wherever they land. This one is so awesome–it lights up as it sails thru the air!! What a perfect way to get outside when it gets dark.
Try your hand at making one, as well. You'll need a tennis ball and some fabric(even a rag will do!) Here's the fancy version and here's how we made a foxtail for a birthday party favor one year.
Binoculars
Take binoculars along on a hike and your kids won't want to stop exploring. Fun for city hikes, too! This pair is great for the beginner and this pair will serve you for the long haul and works for adults, too.
Headlamps
Headlamps are not just for camping. Kids love to wear headlamps!! Wear a set for a night time game of tag or hide and go seek! Take an evening walk with some on. Kids will have fun using these inside too! Get a pair for everyone in the family. These make great gifts for summer birthdays, too.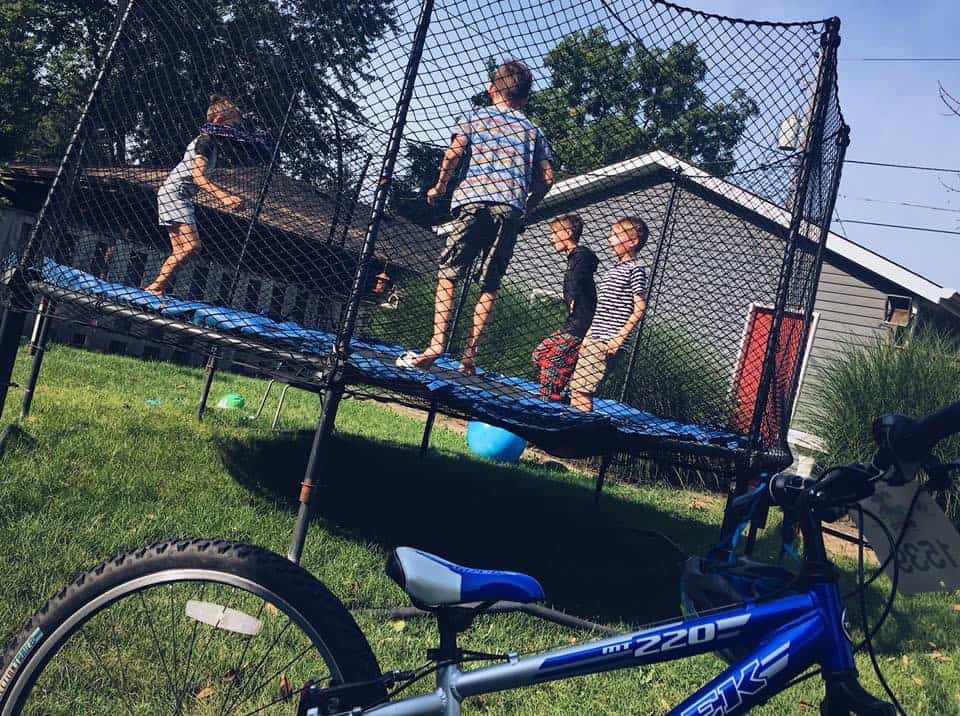 Trampoline
There is nothing like a trampoline to get the energy out of any sized kiddo. Great for the heart and lymphatic system and just plain fun, a larger trampoline is a great investment. My kids jump on it year round, day or night. We were lucky enough to receive one like this from a friend when her kids had grown out of it. You can find one here check your local Craig's List for a used version. (Make sure you see it set up first to make sure it's in safe, working, order.)
A Good Sprinkler
Running thru the sprinkler never disappoints. Kids of every age can get creative with different games and ways to play in and around a sprinkler. If you have a trampoline, set one up under the trampoline! Great fun!! This one has lots of fun options.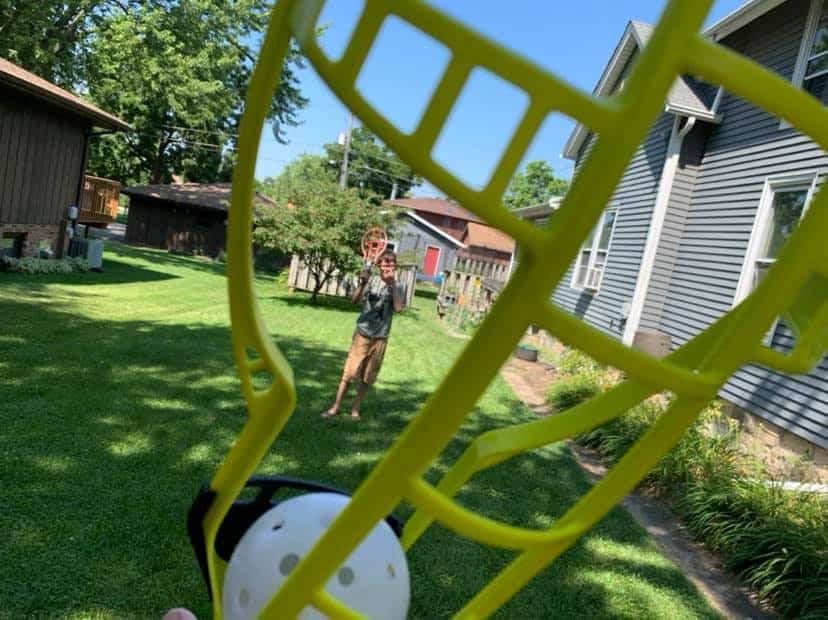 Wham-O Track Ball
Remember this game? We found a set at a thrift store and then had to look online to find the ball. It's fun!! and hard and takes practice. Super for crossing the midline activities, eye-hand coordination and running around after the ball. Get the kids outside with a set.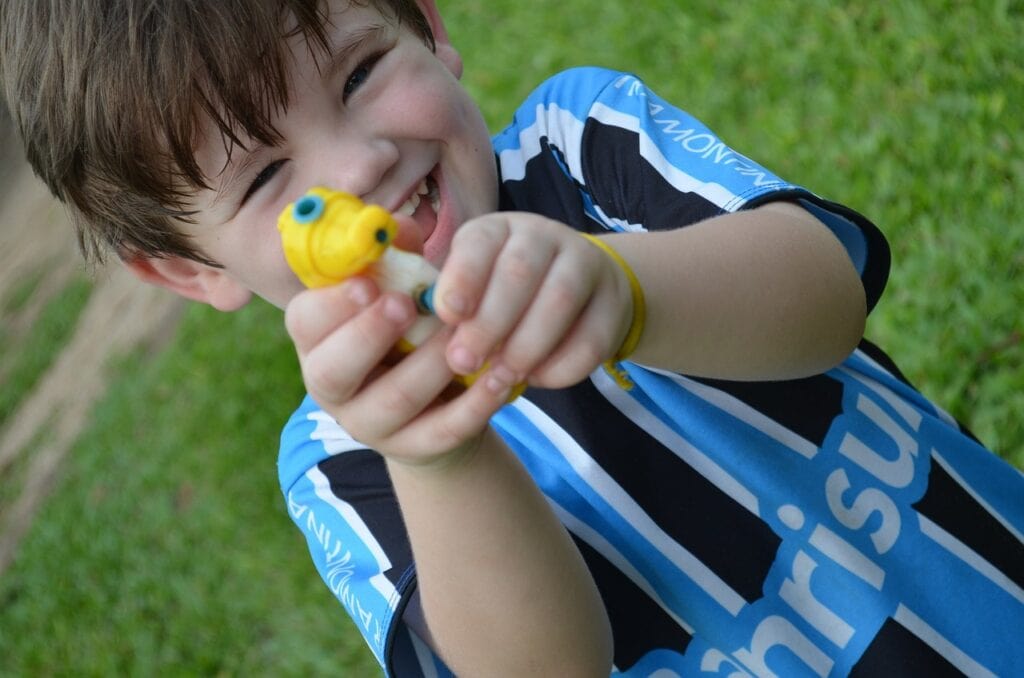 Super Soakers
If you want a great way for kids to run around your yard, get some super soakers. Kids will literally use these into their teen years and beyond! Nerf makes a sturdy one or these are more like giant crayons, than guns. These animal squirters are cute. If you'd prefer soakers that are not like a gun at all, these soaker balls are great!
Stilts
These adjustable stilts will provide hours of fun in your own backyard. Balancing is a great way to exercise your brain, too! These stilts are ergonomically designed to make it less frustrating to learn to walk and balance with stilts. These wooden ones are great, too. A great activity for learning that practice greatly improves your chances of success.
Beamo Frisbee
This big frisbee is super fun and really easy to throw. It seems to hover a bit more to give kids a chance to get under it, too, making catching it easier, too. We have a 16 inch one and they also make a 30″ one.
Walkie Talkies
Great to use on hikes or running around the neighborhood, walkie talkies are a super fun way to make kids feel a bit more independent. Investing in a decent pair is a good idea, so no one every gets stuck when one goes kpaut. This pair is a mid range option and these are the bomb.
A Yo-yo
Yoyo's are coming back–at least at my son's school –and he is happy to follow this trend. We have had a vintage one for awhile, but a good Duncan yoyo can be purchased for under $8.00. Yoyo's are great for balance and coordination skills and perseverance–you really have to put some time into practicing to get good.
Pogo Stick
Talk about getting the energy out!! Pogo sticks are great because they take some effort to get good at…but it's fun every step of the way. Your kids will feel such a sense of accomplishment the first time they can do 10 bounces in a row.
Here's a kids size pogo stick and a more heavy duty one for older kids.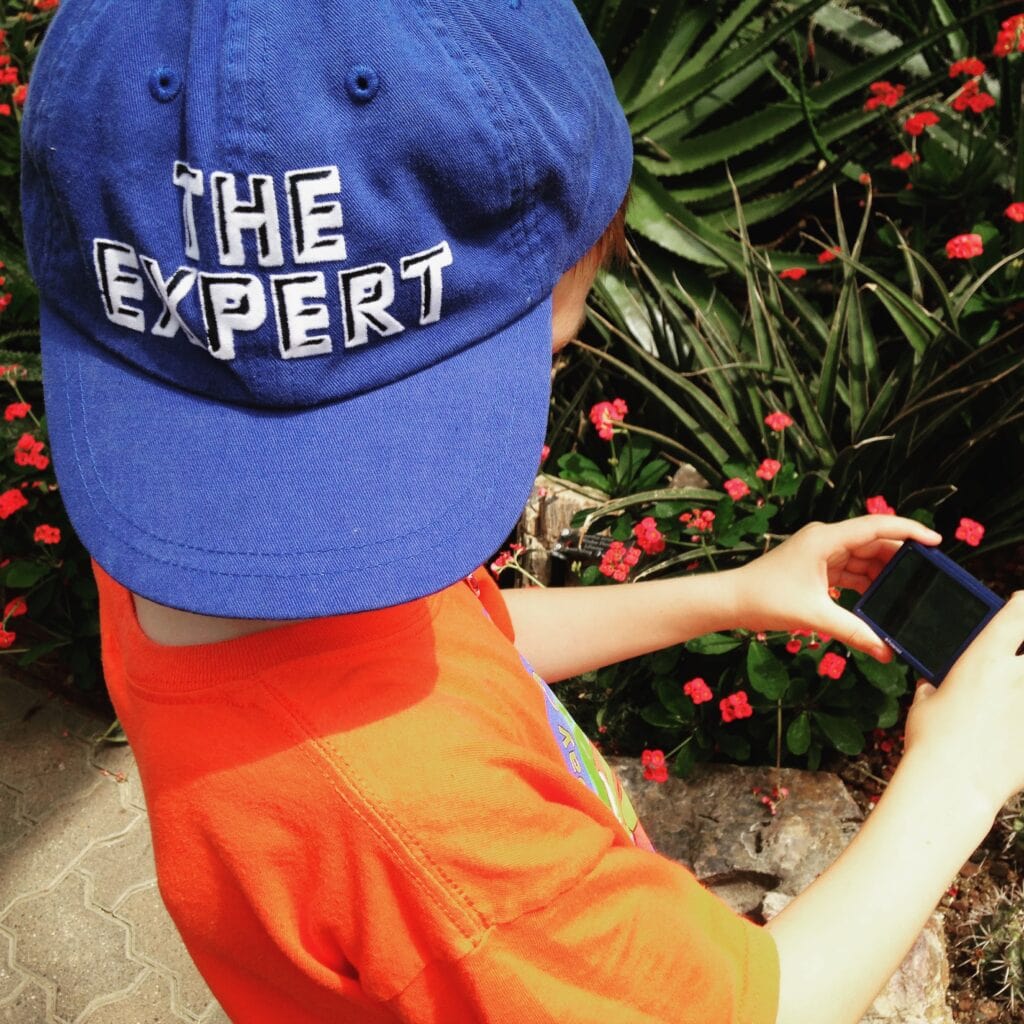 An inexpensive camera
It's nice to have a camera that is separate from a phone. That way, kids can just focus on taking pictures rather than getting distracted by the phone. This is a nice simple, digital camera for kids that will grow with them.
A hammock
A cozy hammock is a great place to rest from all the exercise, get some sun or read a good book. This one is easy to take on the go and hang just about anywhere. If you've got no trees, this one will do the trick. Seriously great for mom and dad, too.
A Good Book
Weekly trips to the library can be a great routine to build into your summer. Summer provides the time and space to relax and get into a good book or three! This list of books for reluctant readers may come in handy, if your kiddo does not gravitate towards books, yet.
Did I miss something?
Please let us know in the comments or follow us on Instagram and send me a message if we missed an amazing thing to keep your kids active and happy this summer.